Welcome to the Floorlines Direct your complete online flooring service at affordable prices.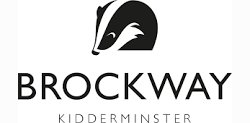 MADE IN ENGLAND

A family run business, we believe strongly in British craftsmanship. Embedded in our workforce is the expertise of generations of carpet makers; the sons and daughters of previous staff carry forward the skills and knowledge passed down through the years.

AN EYE FOR QUALITY

Because we manufacture in our own factory, we have much more control and influence over the choice of raw materials and designs that make a Brockway carpet. We work with the country's leading designers and colourists to stay one step ahead of consumer preferences and stay in touch with spinners, yarn suppliers and our retailers to monitor trends.

THE PERFECT FINISH

Our staff all take an immense pride in the creation of a Brockway carpet. All carpets are hand finished to make sure they reach the high standard of quality required.


We stock all makes of carpets & flooring so please call for further information.

Also a full carpet fitting service is available.